Thinx Tank
The Thinx Inc. editorial team is dedicated to providing you with medically accurate, inclusive, and well-researched content — because we know it's necessary, and not always easy to find. Our Thinx Tank consists of accredited healthcare professionals who review our health articles for integrity, authority, and trust.
Our process is simple: After extensive research and writing, we route our content to one of our experts for medical review. Additional sources, studies, and statistics are linked directly within each article, and we regularly revisit our blogs to make sure they reflect the latest in research and medical advancements.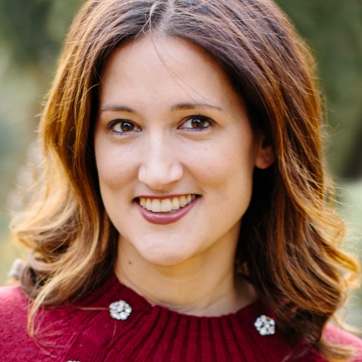 Dr. Jennifer Conti, MD
Dr. Jennifer Conti, MD is a medical journalist and Ob/Gyn physician. She is passionate about reproductive health advocacy, both clinically and on the national level. She received her M.D. from the University of California San Francisco and holds Master's degrees in both Journalism from Columbia University and Epidemiology from Stanford University. You can find her work on Slate.com, The Guardian, ABC news, SELF, and other online outlets; and she speaks regularly in a variety of other online, radio, and television news outlets, setting the record straight about women's health. She's also the Founder and Co-Host of The V Word, a women's health podcast that works to de-stigmatize all reproductive health issues. When she's not doctoring, she loves writing, crafting, memorizing British royal history facts, and responsibly educating congresspersons about bodily autonomy on social media.
Dr. Brandi Jones, DO
Dr. Brandi Jones, DO is a board certified Obstetrician Gynecologist serving some of the most vulnerable residents of the District of Columbia in a community health center based practice. She is a graduate of Hampton University, and earned her medical degree from Philadelphia College of Osteopathic Medicine. Dr. Jones is an outdoor cycling novice with big goals, and enjoys international travel experiences.
Questions about our Thinx Tank, interested in joining the ranks, or have special content requests? Let's chat.